Meet, Eat, Discover, and Learn from the Aesthetic Industry's Top Talent!
With 100+ years of collective business ownership, our mission is to elevate the expertise of aesthetic practitioners and business owners.
Mark your calendar and join us for an all-inclusive 3-day experience unlike any other at The Journeyman Kimpton Hotel in Milwaukee Wisconsin on July 28-30, 2023.
Learn from the MasterMinds as we share our best business practices and how to avoid ownership pitfalls. Our twelve-member faculty board comprises leading aesthetic practitioners, trainers, and industry owners, in the field of non-surgical aesthetics, with a common goal of aesthetic business mentorship and teaching. You will enjoy three days of networkings with industry experts and have 1:1 conversations with peers, mentors and teachers from across the country.
Walk away feeling refreshed, refocused, and inspired to better your business with newly found "pearls" of knowledge and ideas.
ABOUT
Experienced aesthetic practitioners and female business owners Haley Wood and Dawn Sagrillo recognized a void in leadership teaching of best business practices in the non-surgical aesthetic industry.
Being longtime nursing colleagues, as well as expert non-surgical aesthetic injection specialists, trainers, and educators, Haley and Dawn were flying home together from an aesthetic advisory board meeting and discovered their mutual interests in helping others with the best business and aesthetic practice principles.
A team of twelve collegial aesthetic practitioner business owners and like-minded entrepreneurial injection specialists were strategically hand-selected to form the Aesthetic MasterMinds Board of Directors. All our MasterMinds bring a unique perspective, experience, and area of expertise that is shared with our event participants along with other industry experts.
MEET THE FACULTY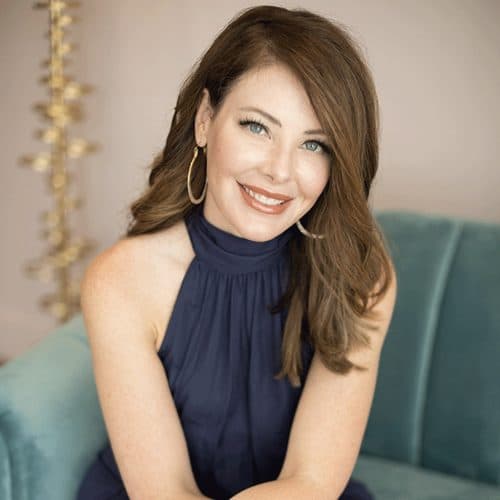 Haley Wood, MSN WHNP CANS, is a Vanderbilt-trained women's health nurse practitioner specializing in medical aesthetics for 14 years. Haley started her medical aesthetics practice over four years ago. At the same time, she developed Aesthetic Masterminds with Dawn Sagrillo to help facilitate the best business acumen and superior aesthetic knowledge among her aesthetic colleagues.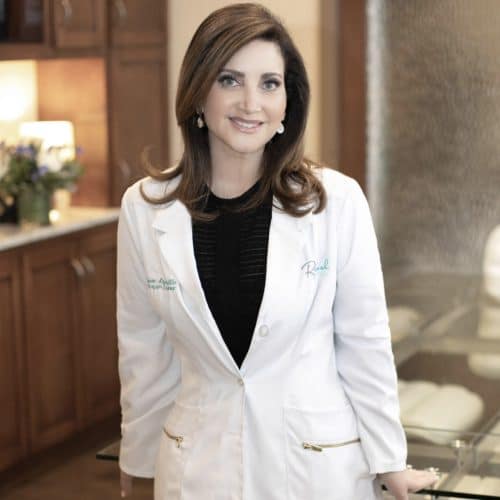 Dawn Sagrillo, MSN, AGNP-BC, CANS, CPSN, is a certified aesthetic nurse specialist with more than 25 years of experience in the aesthetic industry. With a primary focus on non-surgical medical aesthetics, Dawn founded ReFresh Aesthetic Center in 2011 and since then continues to serve as its Clinical Director, Certified Nurse Practitioner, and highly skilled injection specialist. Along with her aesthetic practice, Dawn shares her exuberant passion, knowledge, and expertise in the aesthetic discipline by consulting and training other aesthetic practitioners.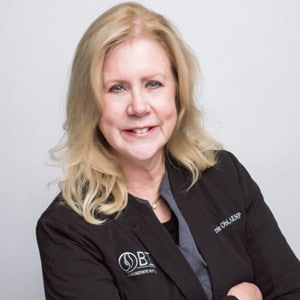 Gerrie Obi, AGNP, CPSN, ISPAN-F, is a Certified Plastic Surgery Nurse currently serving on the Board of Directors for ISPAN as President-Elect and possesses over three decades of plastic and aesthetic experience. Gerrie is in private practice in Jacksonville Beach, FL, and serves as an independent consultant and trainer for Merz, Galderma, Sinclair Pharma, Suneva Medical, and Prollenium Medical. Gerrie was previously employed in a direct corporate role as medical science liaison, directing medical affairs processes for the past 15 years for several major aesthetic corporations.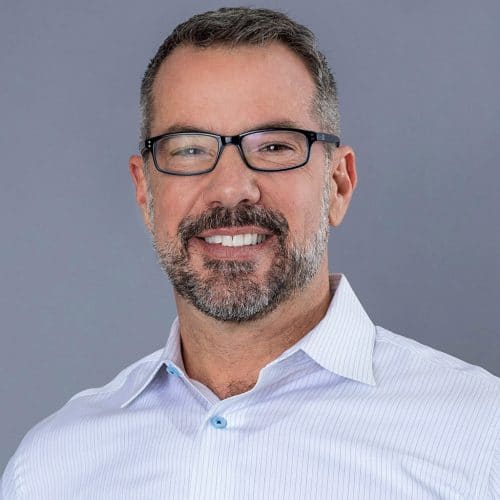 Kevin Harrington, APRN, FNP-C, is a Nurse Practitioner with over 18 years of aesthetic medicine experience. Kevin is the owner of Face-Time Aesthetics in Fruitland Park, Florida, where he has recently initiated a 6-month aesthetic medicine residency for aspiring aesthetic practitioners. An associate professor at the University of South Florida, Kevin also serves as faculty for Galderma and Allergan and The Academy for Injection Anatomy with Dr. Chris Surek.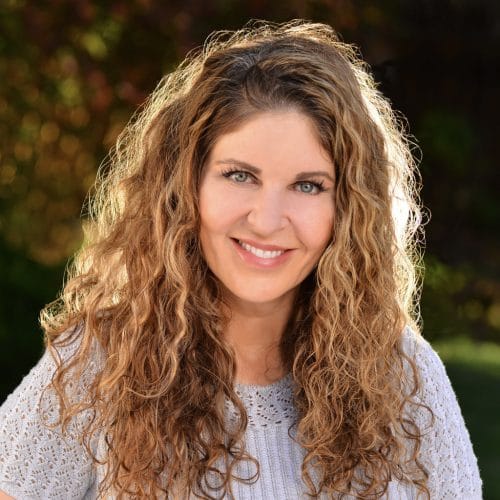 Julie began her medical aesthetic career in 1999 in Northern California and is currently faculty for Allergan Medical Institute and Palette Resources. She is a Certified Aesthetic Nurse Specialist (CANS) and a Family Nurse Practitioner (FNP) passionate about teaching the artistry and safety of dermal fillers and neurotoxins. Julie feels honored to be a key opinion leader in the exciting field of medical aesthetics.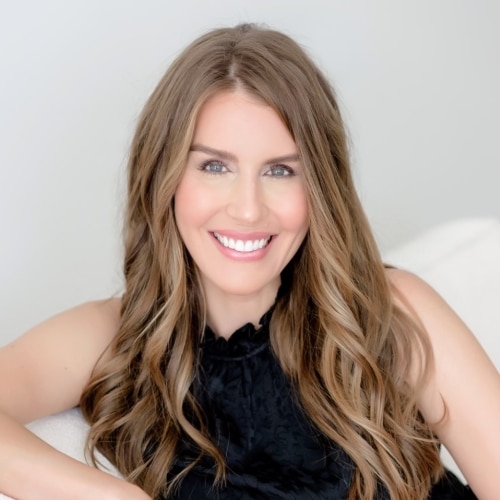 Brandice Harrison, PA-C, began her professional career in surgery and emergency medicine. In 2010, Brandice discovered an enthusiastic passion and a meticulous artful eye for non-surgical aesthetics. Building her business, Prive MedSpa, from the ground up, Brandice was quickly recognized in Allergan's Top 100 Practice. In addition to her aesthetic expertise, Brandice is a much sought-after trainer and speaker for Allergan Medical Institute and SkinMedica. She furthers her passion and shares her vast industry knowledge and proficiencies with other aesthetic colleagues in the non-surgical arena.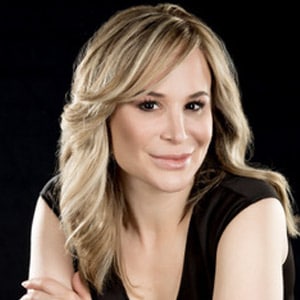 Sarah Safa, MS, PA-C, Founder of Refined Aesthetics, LLC, is a National, Expert Injector/Trainer and has served as a top trainer for Allergan's National Speaker's Bureau the National Ambassador Training Program, Allergan Faculty, and most recently as a National Lip Expert. Sarah has successfully trained over 3000 aesthetic medical providers on advanced injection techniques and aesthetic business development. In addition to her publications featured in Modern Mom Magazine and SkinMedica's "Ask a Beauty Expert," Sarah lectures for the American Association of Surgical Physician Assistants and the Titan Aesthetics Training Program. As a leader in the aesthetic industry, Sarah continues to seek out the latest non-surgical innovations, serves on multiple aesthetic advisory boards, and is an Expert Medical Witness for Aesthetic Lawsuits.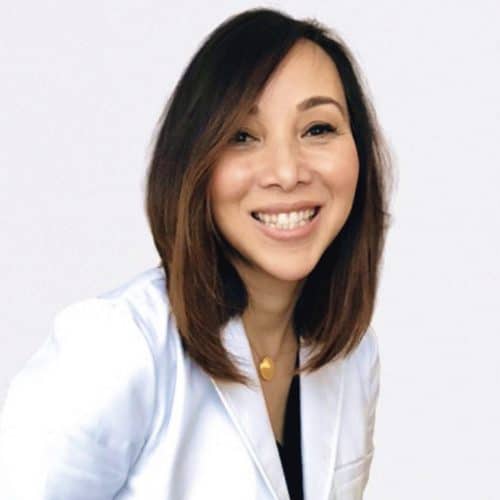 Maria Maloto is an Aesthetic Nurse Practitioner with 15 years of experience in the aesthetic arena. She co-founded Truly Skin Aesthetic Center-Naperville in 2010 and Truly Aesthetic Center-Oak Brook in 2020. Maria has served ten years as an educator in the Aesthetic Community – serving as a Clinical Instructor with Aesthetic Advancements, Inc. (AAI) and as a faculty member of the Allergan Medical Institute Legacy Faculty.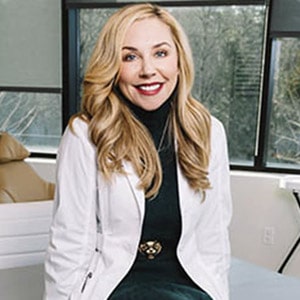 Lovely C. Laban MSN, GNP-C is the Founder and Clinical Director of Skin by Lovely, a top 10 aesthetic dermatology practice with locations in California and Oregon. A natural educator, Lovely has educated thousands of licensed health care professionals around the United States on achieving exceptional results with injectables. Lovely has served Allergan's elite AMI faculty and Galderma's GENNOW faculty for the past ten years.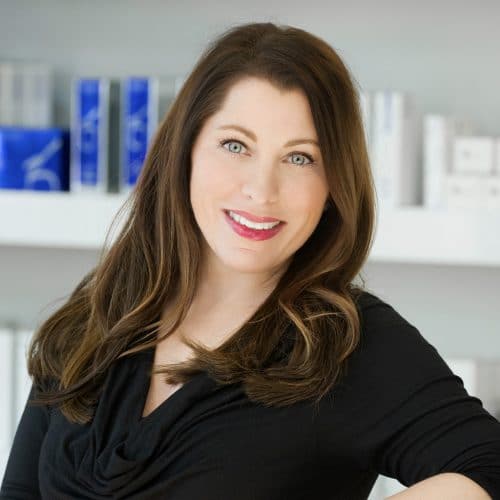 After eight years of working as both a pediatric flight nurse and NICU nurse, Gina found her passion in Aesthetic Nursing in 2007. Now, with over a decade of experience, her highly specialized aesthetic nursing background lends itself to both her patients and colleagues. As an Allergan Medical Institute trainer, she shares her love of the aesthetic industry by training other medical professionals and providing an unparalleled experience to her patients.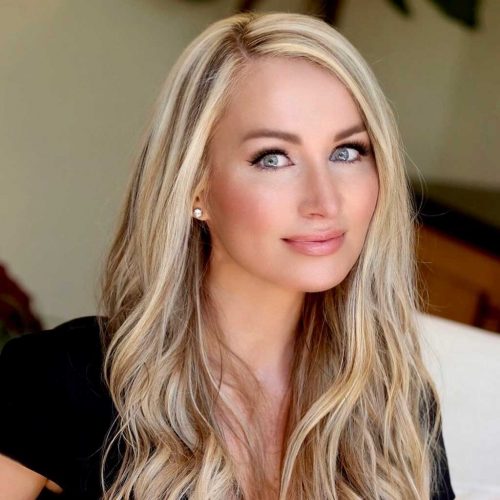 Jennifer is the founder/owner of the Institute of Aesthetics, Beauty & Wellness, an elite aesthetic training center in Scottsdale, AZ. She is also a national trainer for individuals and serves as a Galderma GENNOW Aesthetic Trainer and an Allergan AMI Ambassador Trainer. She was voted top ten by the Best Injectors of America Board, sits on the Women's Council for Facial Aesthetics Board, and was nominated as a Global Innovation Leader of Aesthetics.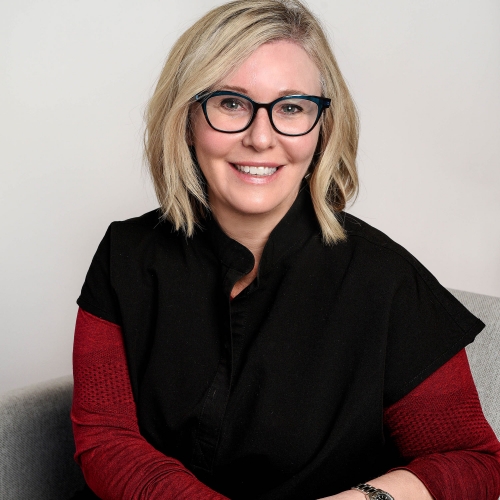 Michelle Doran is a Board-Certified Adult Nurse Practitioner, Certified Aesthetic Nurse Specialist (CANS), and leader of RN Esthetics with 3 locations on the North Shore of Massachusetts. In addition, Michelle trains for Allergan Medical Aesthetics and is known for her natural focus, lip augmentation, and the art of using a cannula. She is the hippie of medical aesthetics. On her days off, she's a busy mom of three teens.
Georgia Elmassian DNP, MSN, MA, CPSN, ISPAN-F, AMM Executive Director, is the immediate past president of ISPAN and a board-certified plastic and aesthetic nurse educator. A university assistant professor, Dr. Elmassian's expertise encompasses designing, implementing, assessing, and revising education programs that evaluate outcomes intended to meet plastic and aesthetic nurses' learning needs and knowledge gaps. Consequently, she is committed to leadership and lifelong learning. She also authored the ACIST—the universal cosmetic pre-injection safety tool designed for optimal safety outcomes for aesthetic patients.
Please fill out the form below, and our team will review your request to attend The Aesthetic MasterMind Summit. Limited attendance available.
Preferred Criteria
One-year business ownership and a minimum of 2 employees.
Professional nurses and physician associates.
This error message is only visible to WordPress admins
There has been a problem with your Instagram Feed.